Xtreme Entertainment DJ's | Queens NY | Long Island, NY | Brooklyn, NY | Westchester, NY
Sweet 16, Wedding, Anniversary, Bar/Bat Mitzvah, Corporate Events and all of the rest of lifes special moments.
2022 dates very limited. 2023+ calendar now open!
2022 dates very limited. 2023+ calendar now open!
Xtreme Entertainment is a one-stop shop where convenience meets experience. Our skilled DJ's, MC's, Photographer's, Videographer's, Photo Booth Technician's and Event Support Specialist's are industry trendsetters combining high energy with first-class service.
What We Offer
Besides packing the dance floor
Polished DJs

Motivating MCs

Professional Photographers

Zap Photography

Cinematic Videographers

Live Musicians

Intelligent Lighting

Room Uplighting

Black Light Experience

LED TV Displays

Photo Montages

Photo Booths

Mirror Booths

LED Staging

LED Video Walls

Monograms
Dancing on a Cloud

Interactive Dancers

Indoor Sparklers

Co2 Handheld Guns

Co2 Cannons

Step & Repeats

LED Robots

Lounge Furniture

LED Dance floors

Starlight Dance floors

Infinity Dance floors

Ceremony Music

Cocktail Music

Latin DJs & MCs

Greek DJs & MCs

Italian DJs & MCs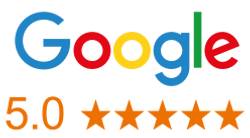 What It Costs
Fill out the form to receive our prices via email.
A few of our known clients